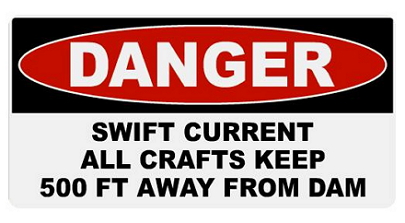 The above safety notice is located at the inlet cove to the North Dam as a warning to all boaters to stay clear and out of the inlet cove. Swift currents can be dangerous to watercraft so PLEASE stay back and out of the North Dam inlet cove as per the warning sign that has been located at this spot since the 1980s. Thank you!
---
November 17, 2016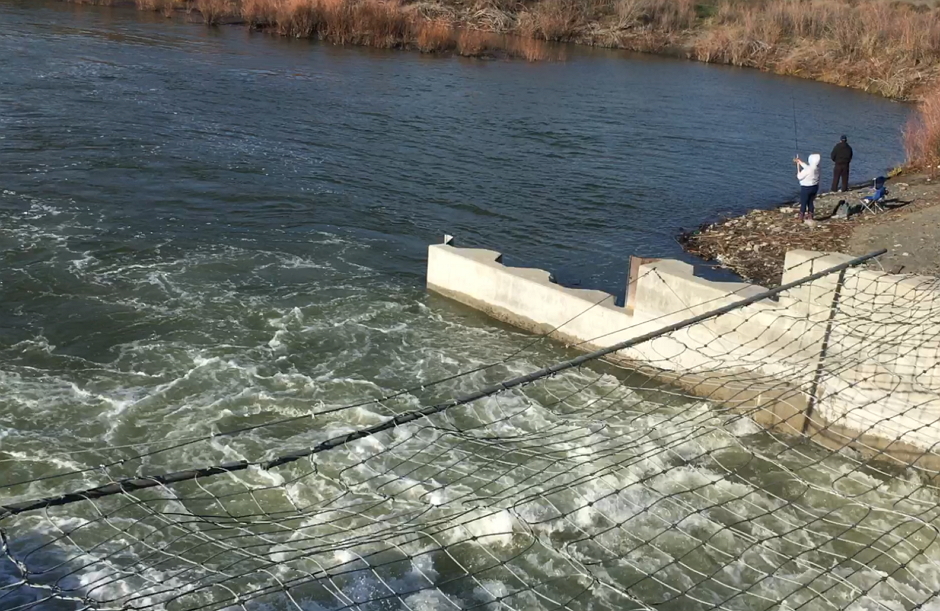 ---
Moses Lake North Dam Project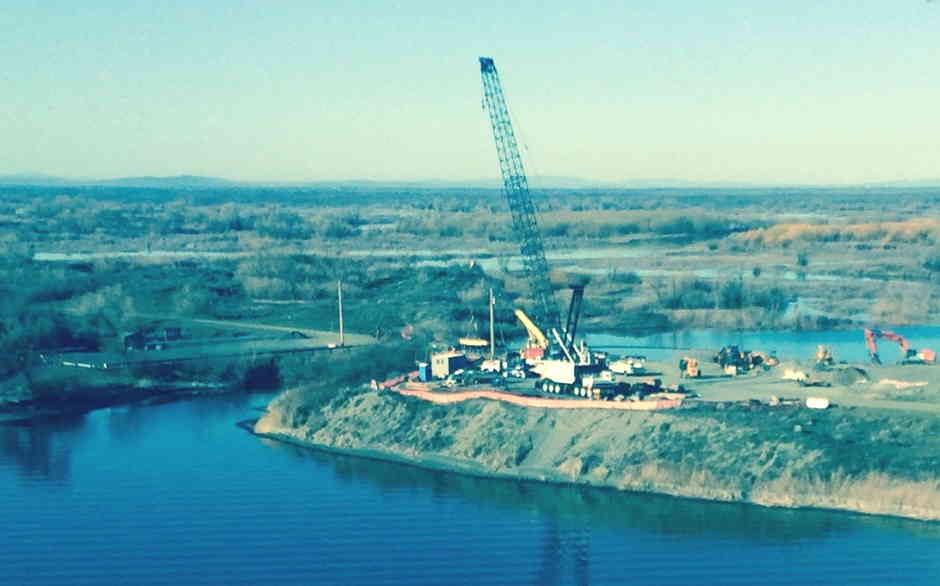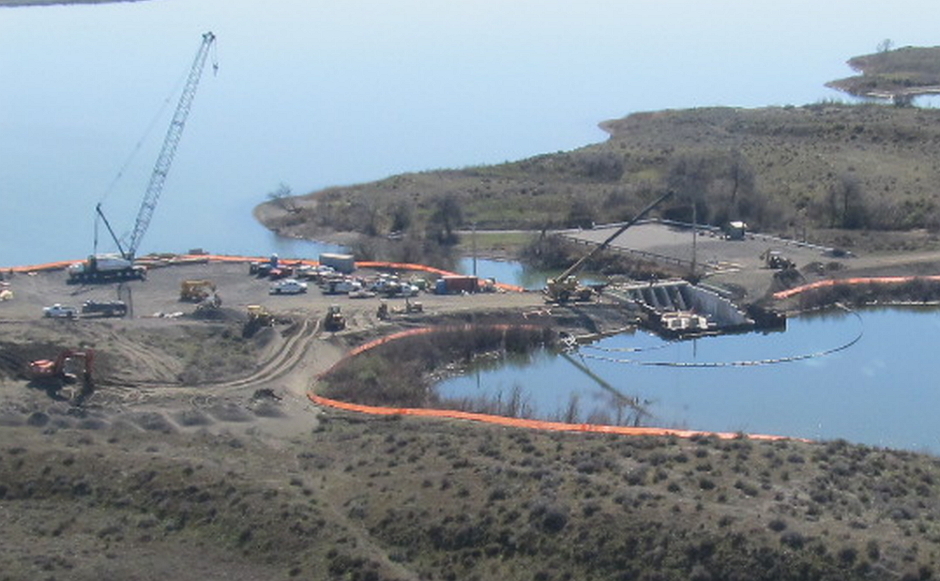 May 1, 2015 - Ribbon Cutting Ceremony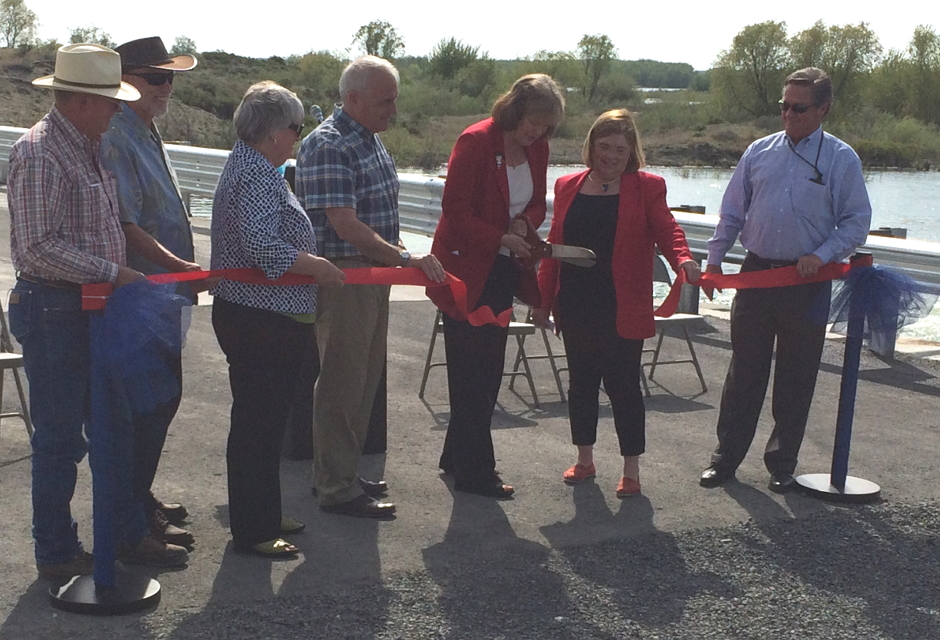 April 30, 2015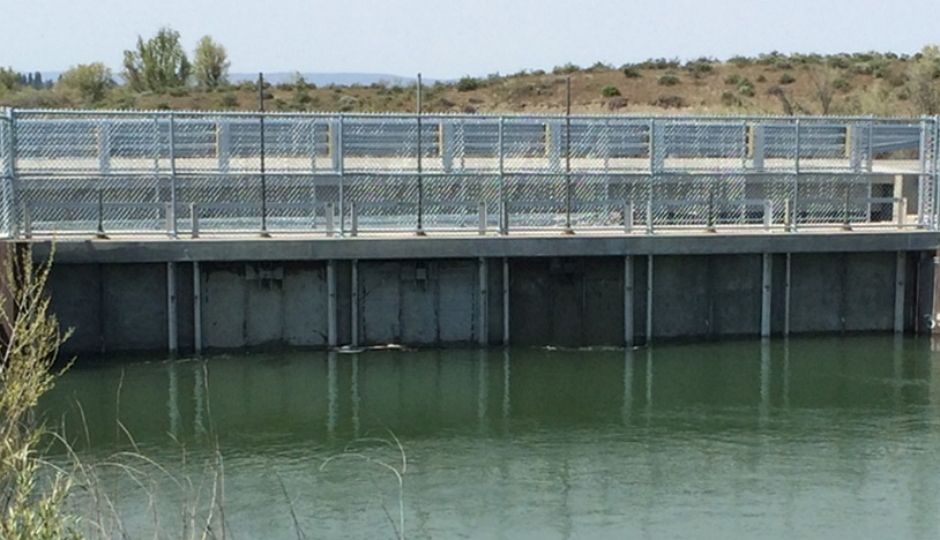 April 29, 2015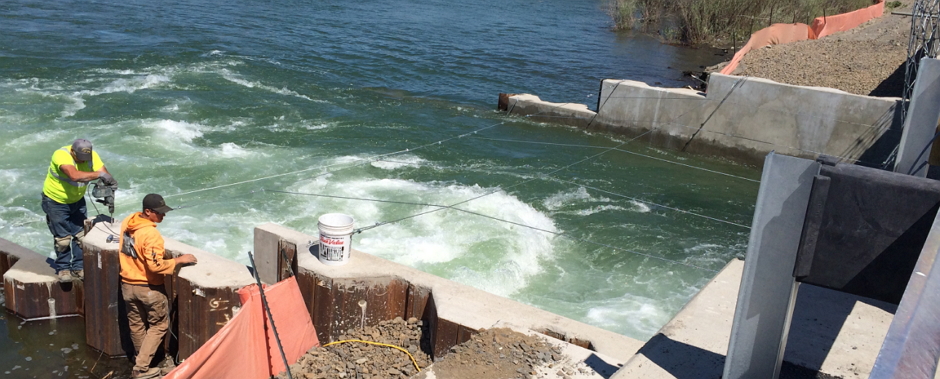 April 24, 2015

April 20, 2015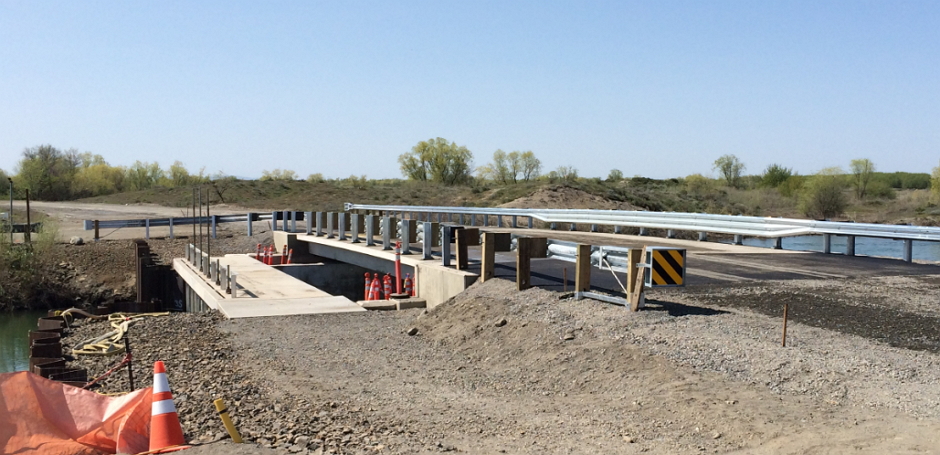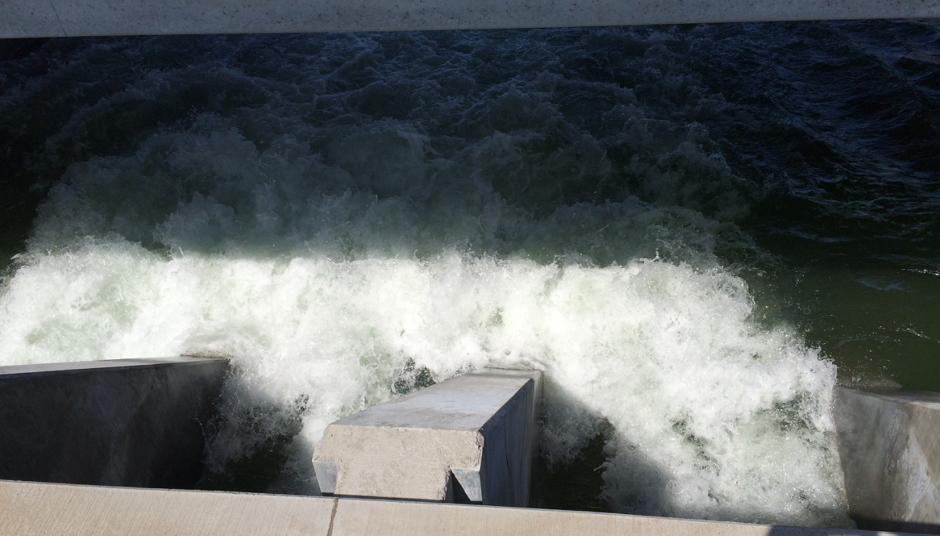 April 15, 2015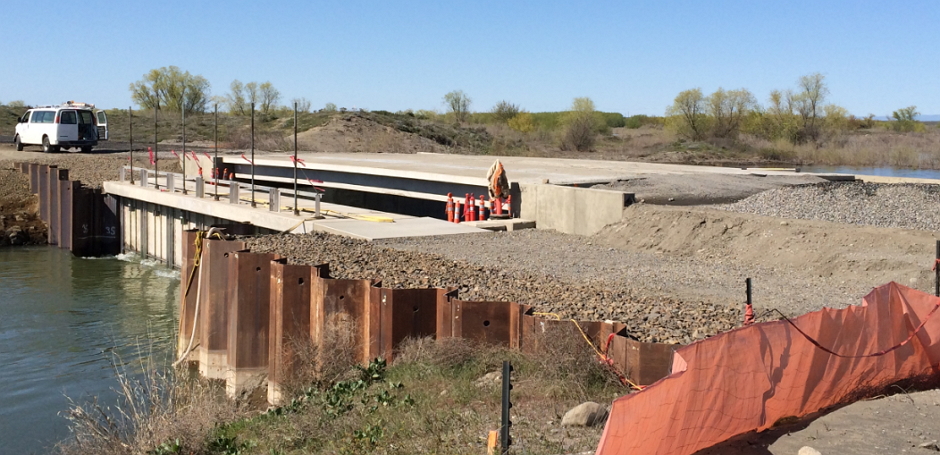 April 9, 2015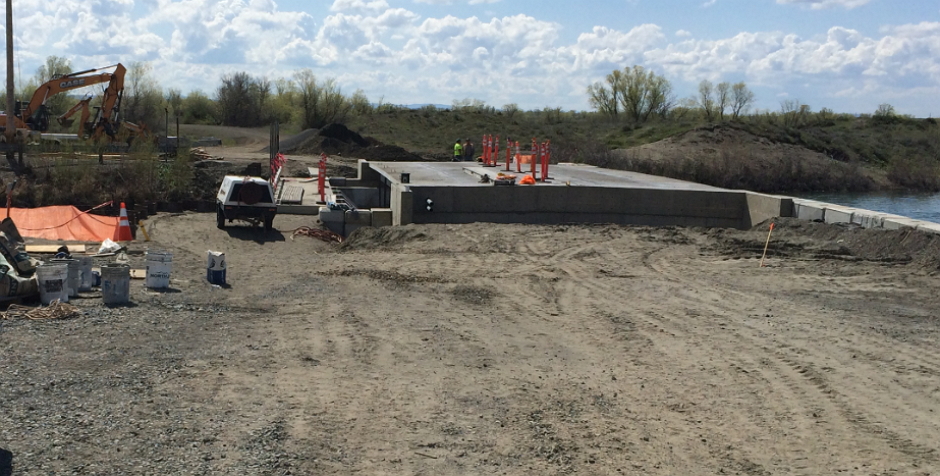 April 1, 2015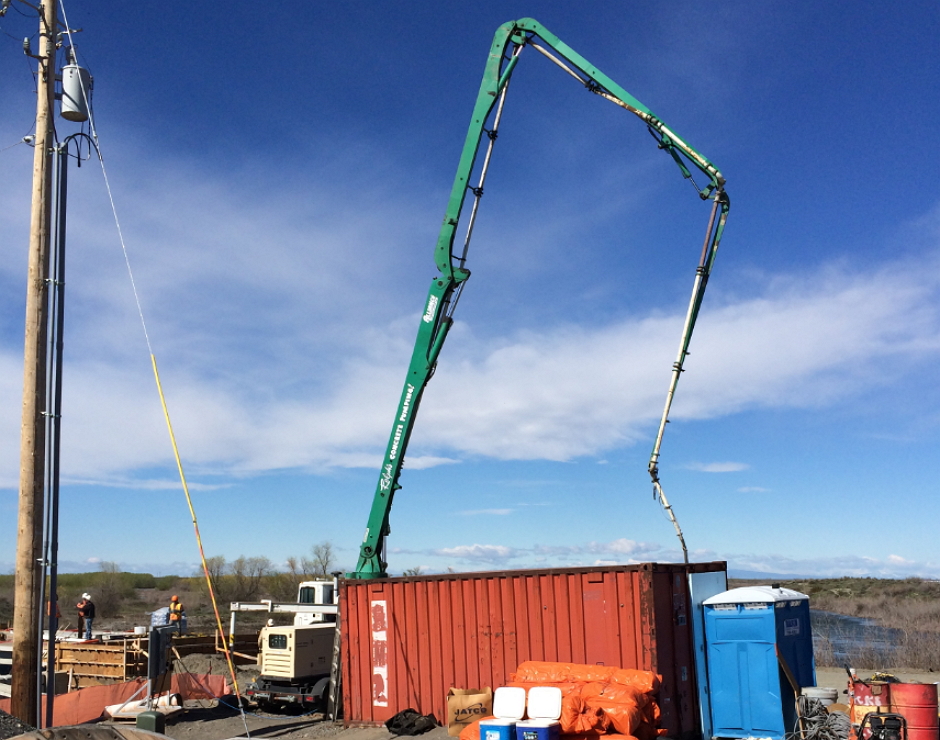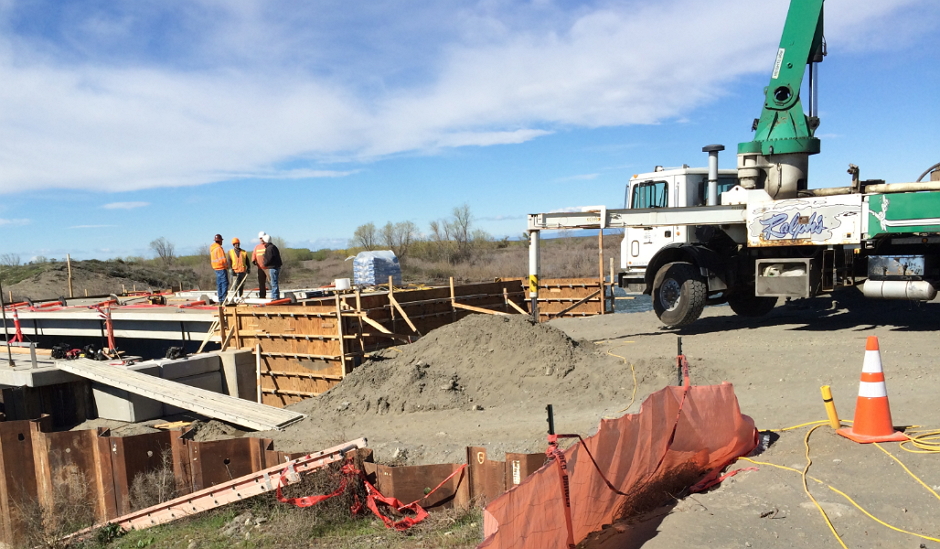 March 26, 2015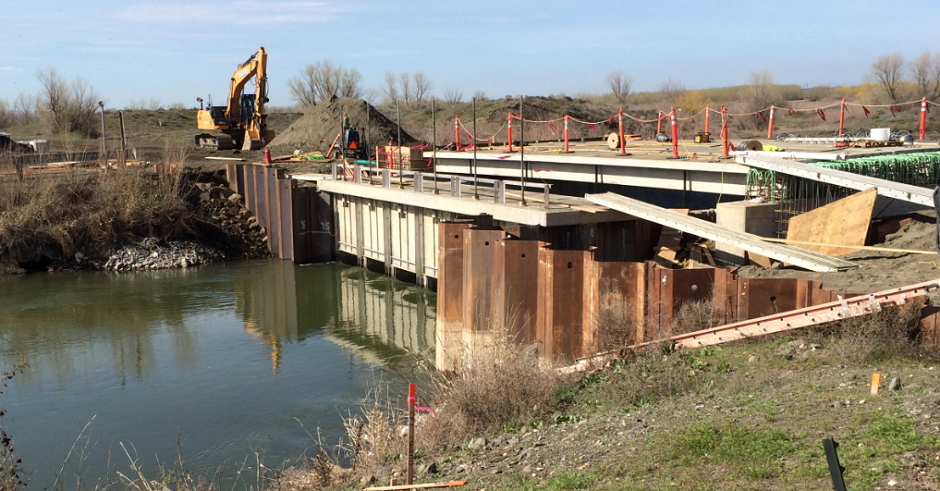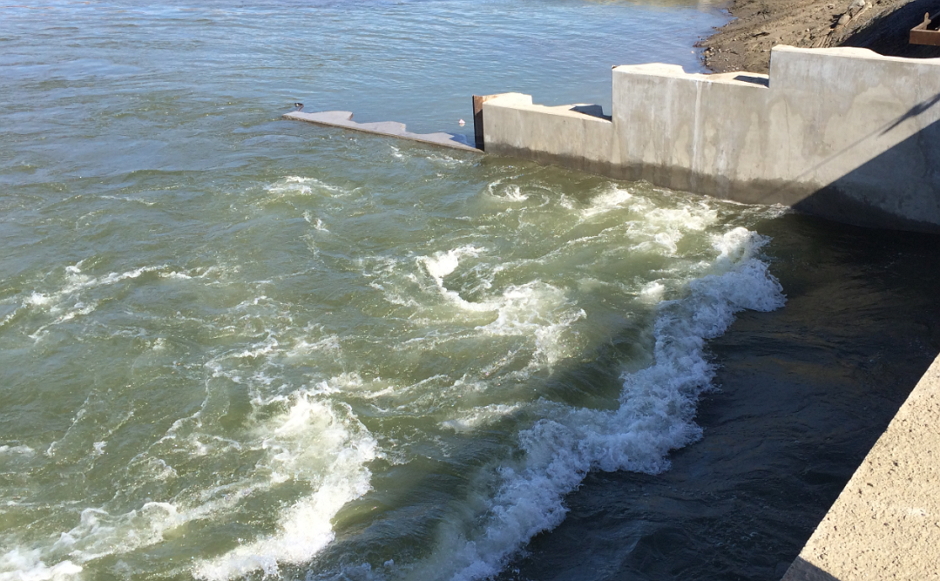 March 20, 2015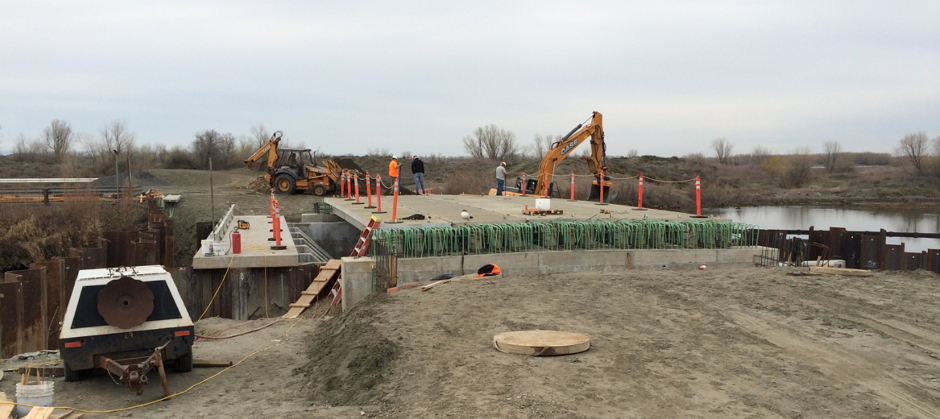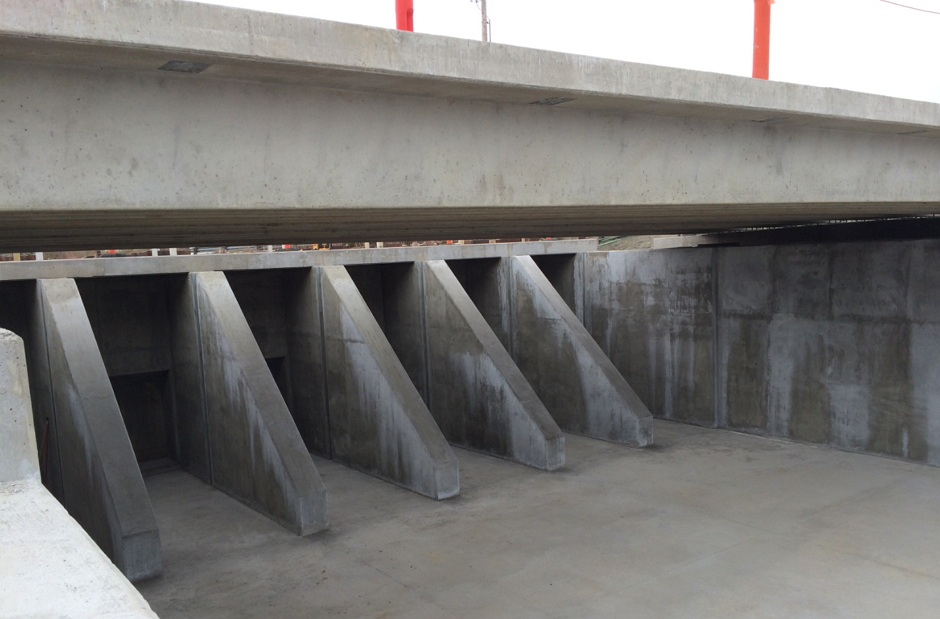 March 16, 2015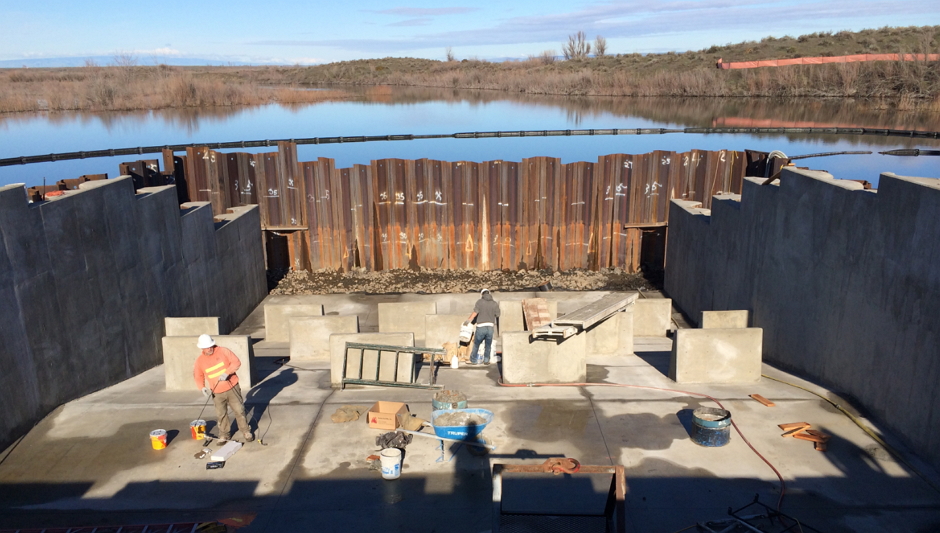 March 13, 2015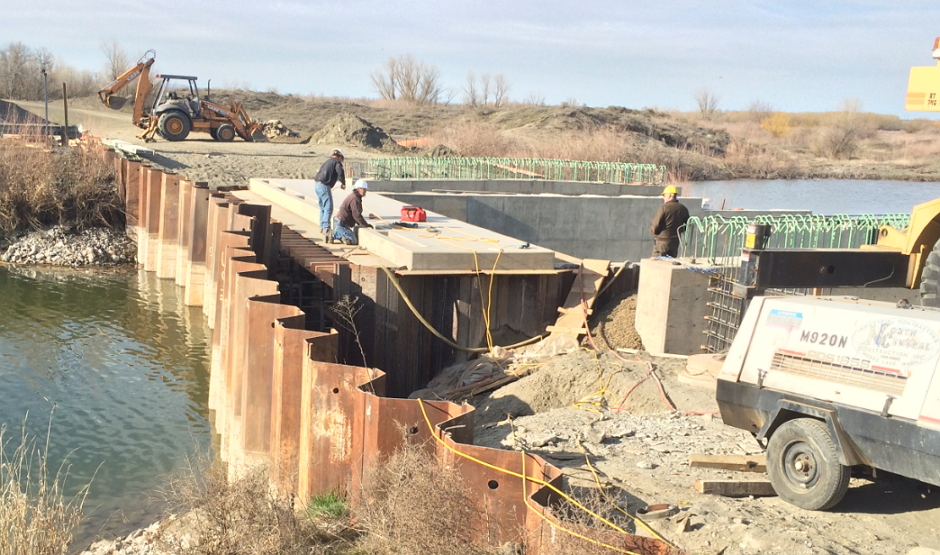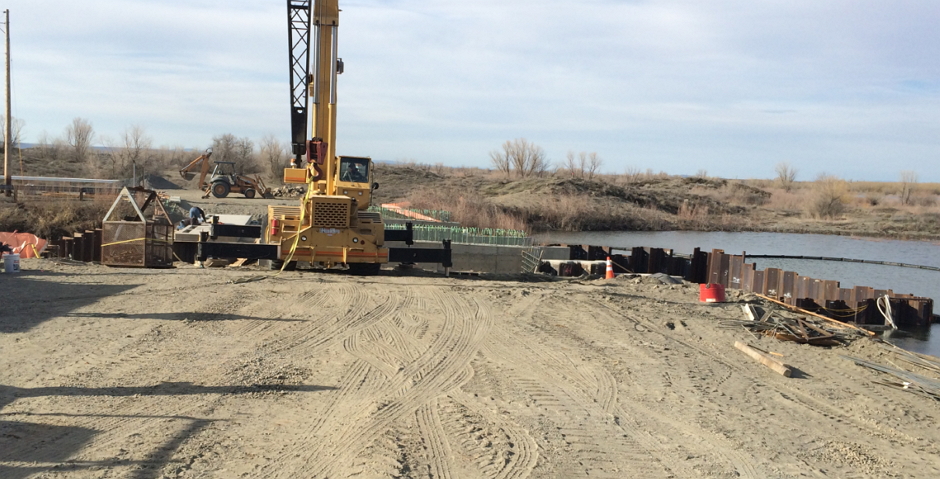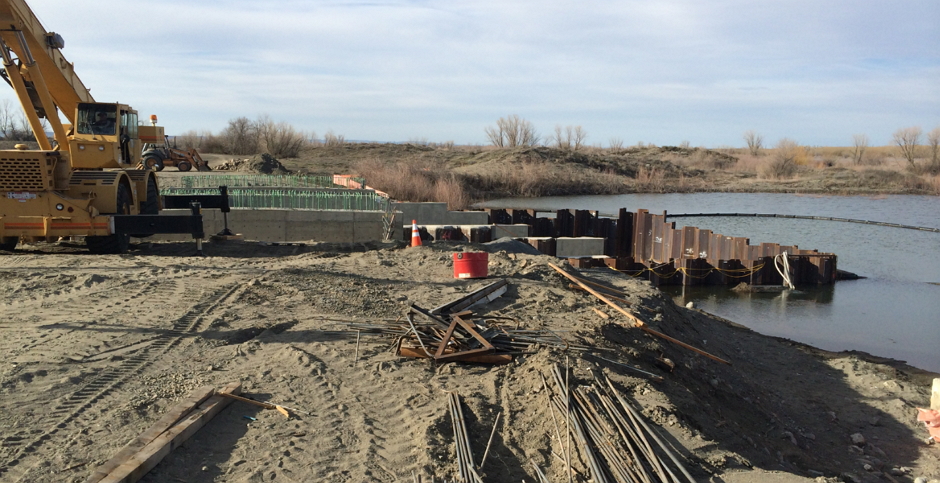 March 10, 2015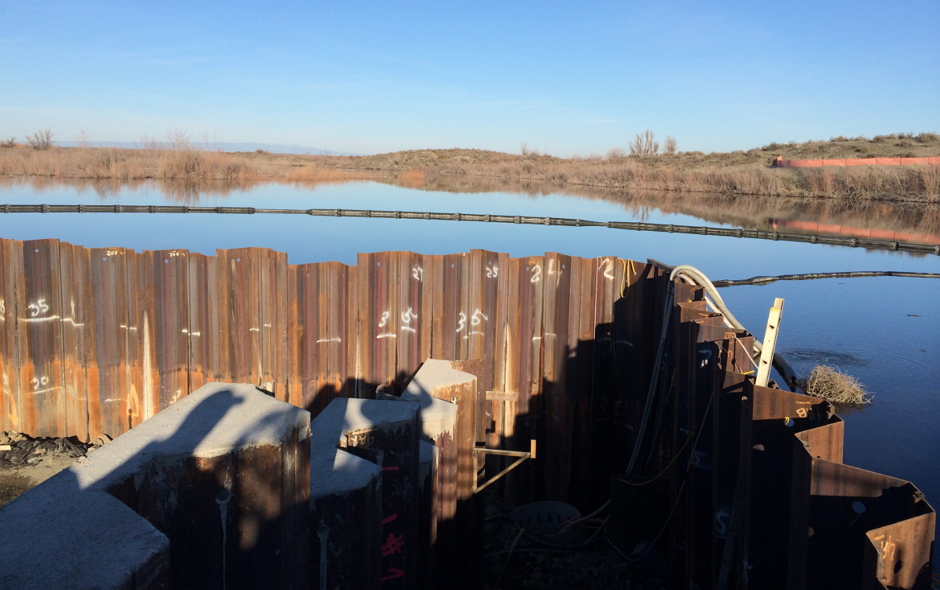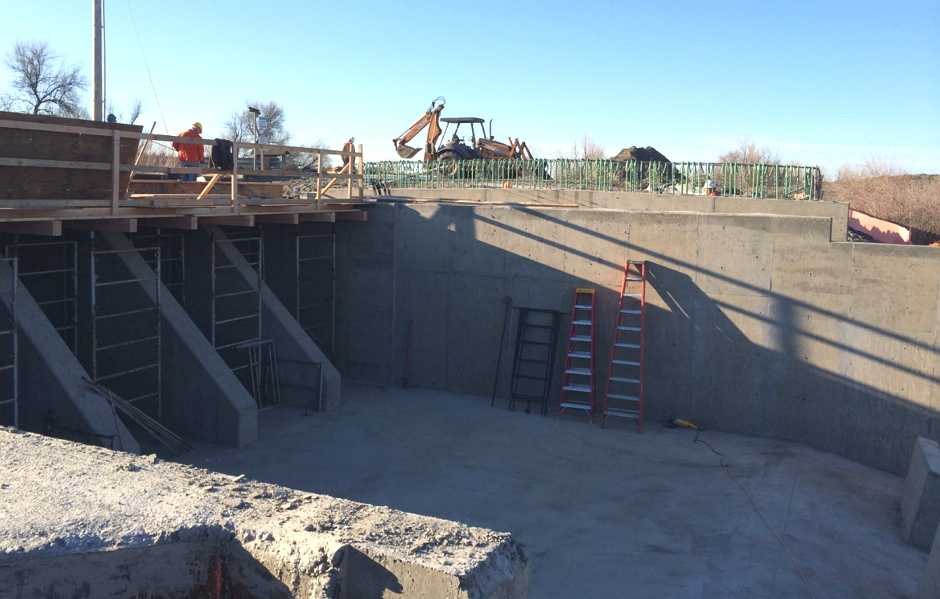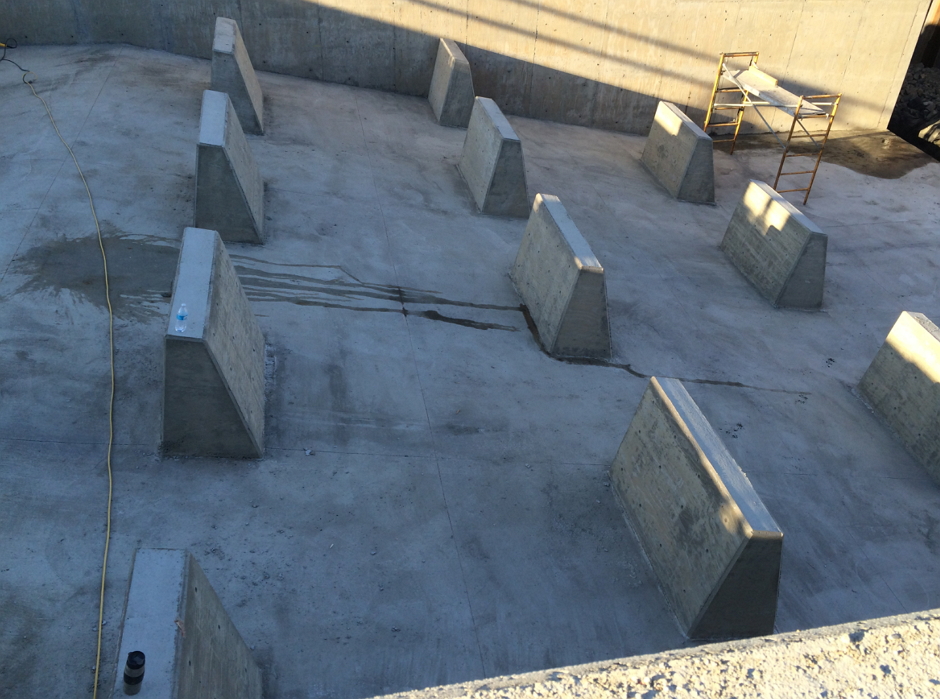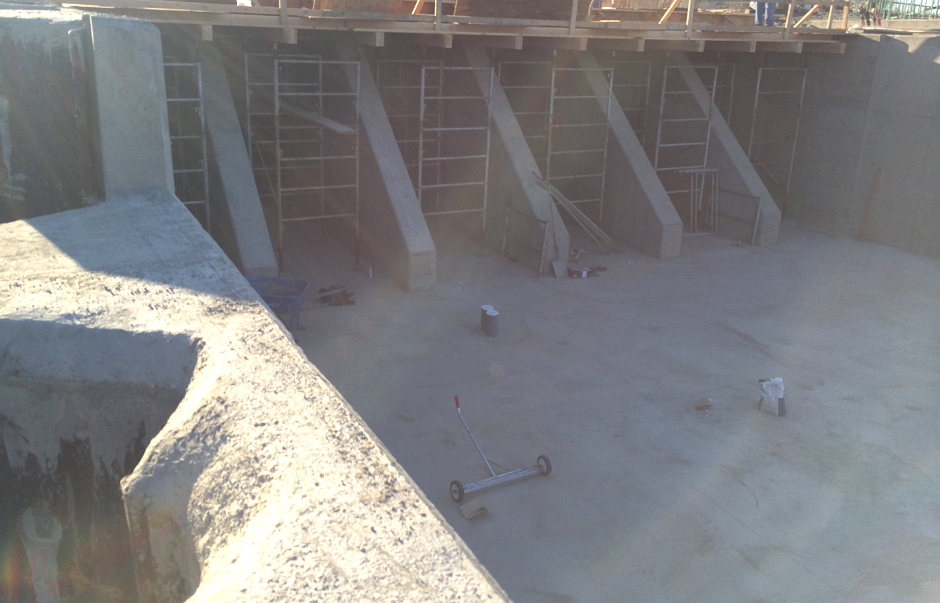 February 24, 2015

February 23, 2015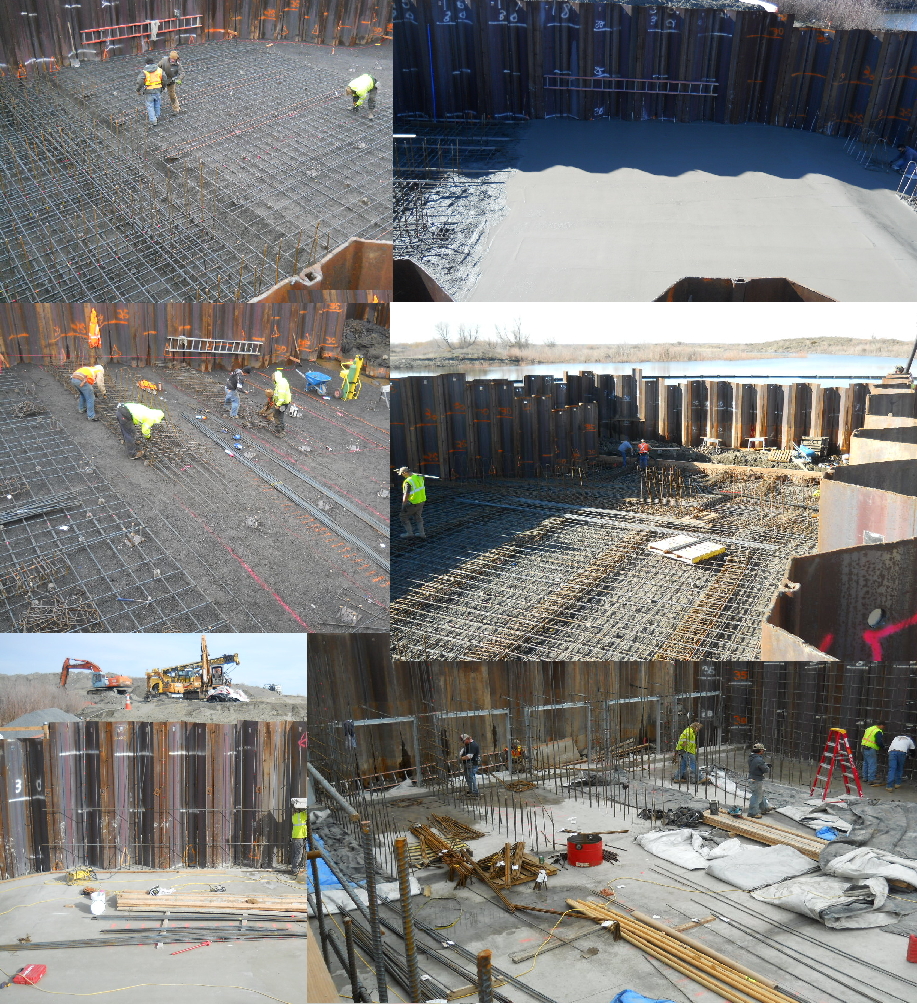 February 16, 2015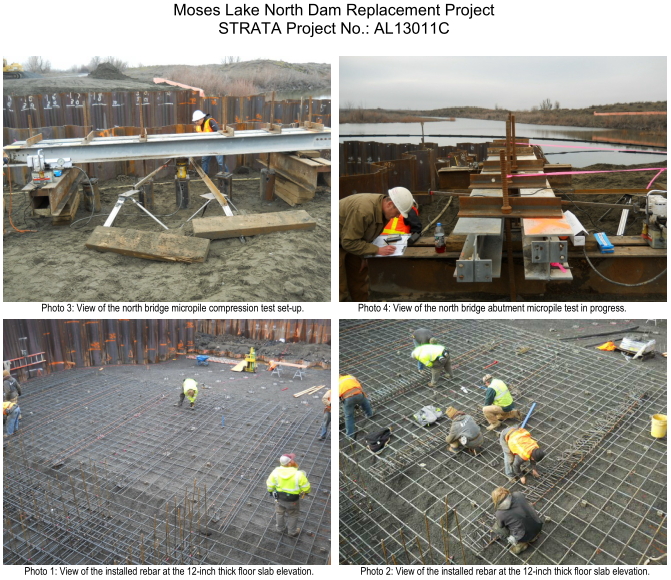 -------------------
January 23, 2015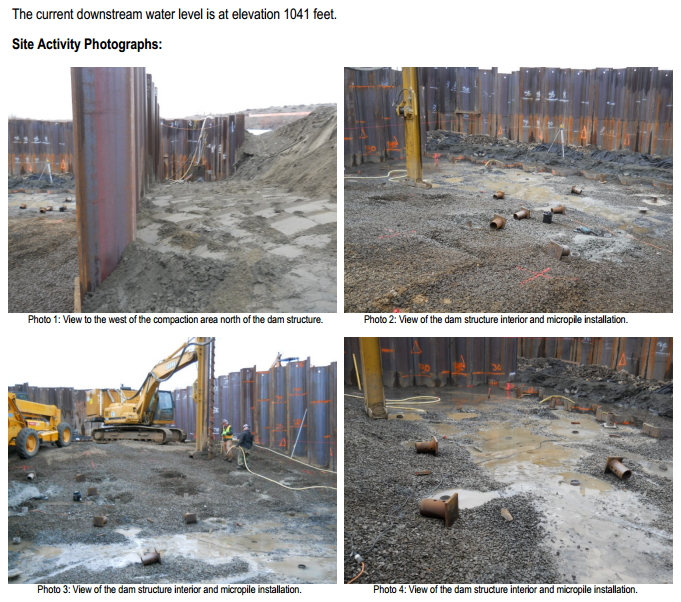 -----------------------------
December 31, 2014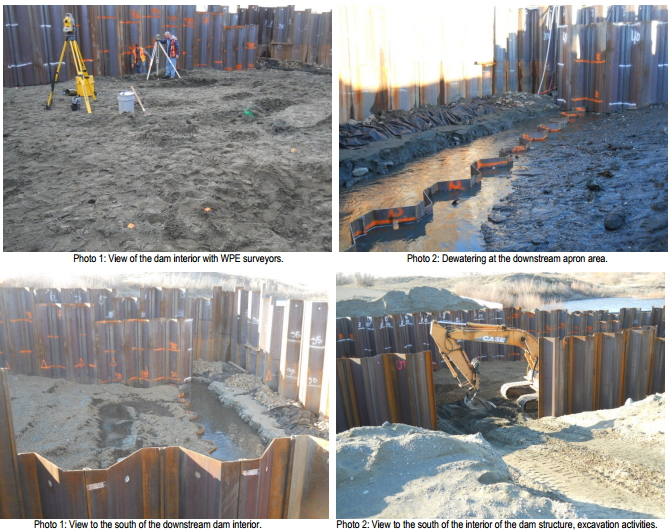 ---------------------------
December 5, 2014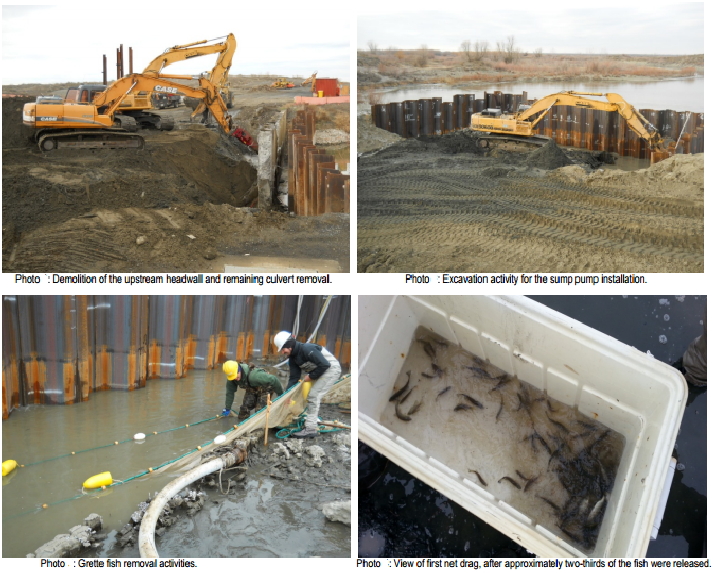 ---------------------------------
December 1, 2014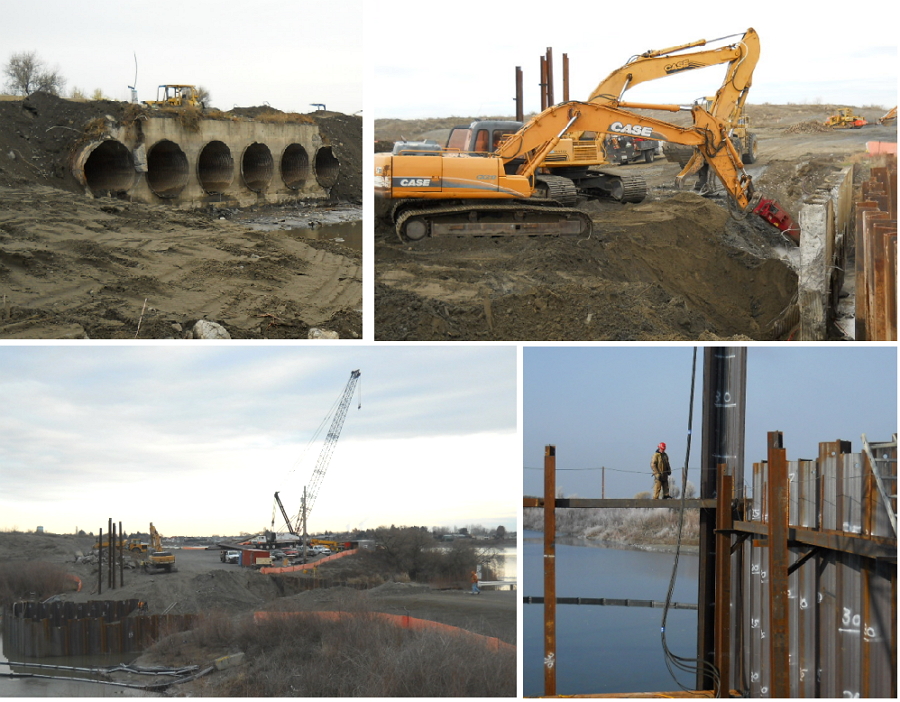 ----------------------------------------
November 25, 2014 - Discharge Cofferdam nearing completion.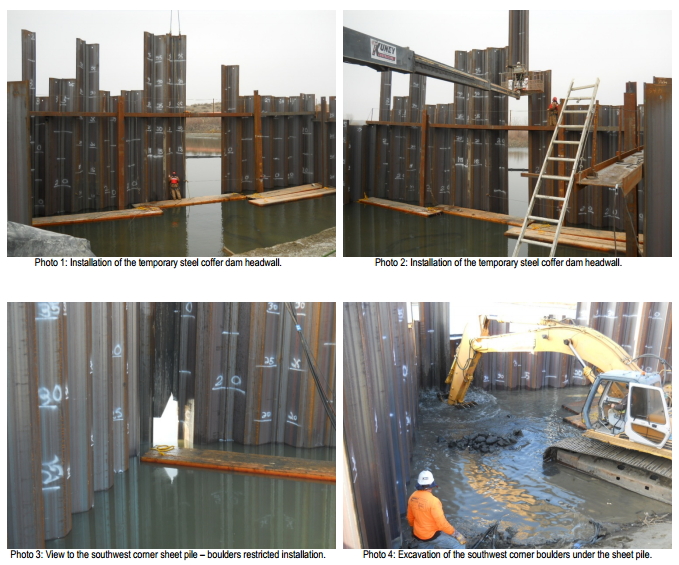 October 22, 2014 - Yesterday, documents finalizing the contract for the north dam replacement were signed and construction is scheduled to begin this coming Monday, 10/27/2014. Replacement of the dam and roadway is expected to continue until sometime in March of 2015. Our sincere thanks to supporters who helped make this project happen.
The Moses Lake North Dam owned and operated by Moses Lake Irrigation and Rehabilitation District (MLIRD) is an integral part of the Columbia Basin Project and has impact on the welfare of our State's economy and quality of life throughout the region.
State Representative Judy Warnick has worked diligently with her constituents and various strategic agencies since September 11, 2013 to acquire replacement funding for the dam. Rep. Judy Warnick, Sen. Janea Holmquist Newbry, Rep. Matt Manweller, and capital budget committee leadership in both chambers recently submitted a letter of support to the governor for the funding transfer.
On May 14, 2014 Governor Jay Inslee announced $2 million would be transferred for the Sullivan Lake Water Supply Project in Pend Oreille County (a project which has be delayed) to Moses Lake Irrigation and Rehabilitation District toward the replacement of the 85 year old structure. The funding will be for design, permitting, management and construction costs.
Design has been underway for the past several months and is approximately 65% complete. MLIRD's Board of Directors awarded the construction contract to North Central Construction of Moses Lake.
Moses Lake North Dam - News Release