Operating Hours
April 11 - April 30, 2018
Hours: 6am - 7pm
Closed Mondays & Tuesdays in April
---
May 1 - May 31, 2018
Hours: 5:30am - 8pm
Closed Mondays & Tuesdays until Memorial Day Weekend
---
June 1 - August 31, 2018
Hours: 5:30am - 9pm
---
September 1 - September 30, 2018
Hours: 6am - 8pm
---
October 1 - October 31, 2018
Hours: 7am - 7pm
---
Park Closed For Season on November 1st
Connelly Park
Located at: 6671 McConihe Rd NE, Moses Lake
Mailing Address: PO Box 98, Moses Lake

When Recreation and Rehabilitation were added to MLID, a special legislative statute change requested by the Board of Directors was passed into law in 1964. The District then acquired the former "Airman's Beach" (previously a part of Larson Air Force Base), from the General Services Administration in 1968. Airman's Beach was later renamed, Connelly Park.
Managed by the Moses Lake Irrigation and Rehabilitation District (MLIRD), Connelly Park is a favorite destination and family friendly location for recreation in the greater Moses Lake area. Fishermen from all over are greeted by the Park Attendant, often in the early dawn hours and boaters have open access to one of the area's favored boat launches during park hours.
Approximately 30,000 people visit the park each season from mid-April until November and areas of the park can be reserved for special occasions by coordinating with the MLIRD office. The park is located off Highway 17, just north of Moses Lake and west of the Grant County International Airport where you will find an oasis in beautiful Connelly Park, one of Grant County's best kept secrets.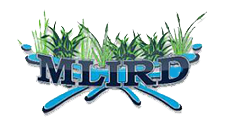 For help with reservations,
call us at 509-765-8716
or email mlird@mlird.org