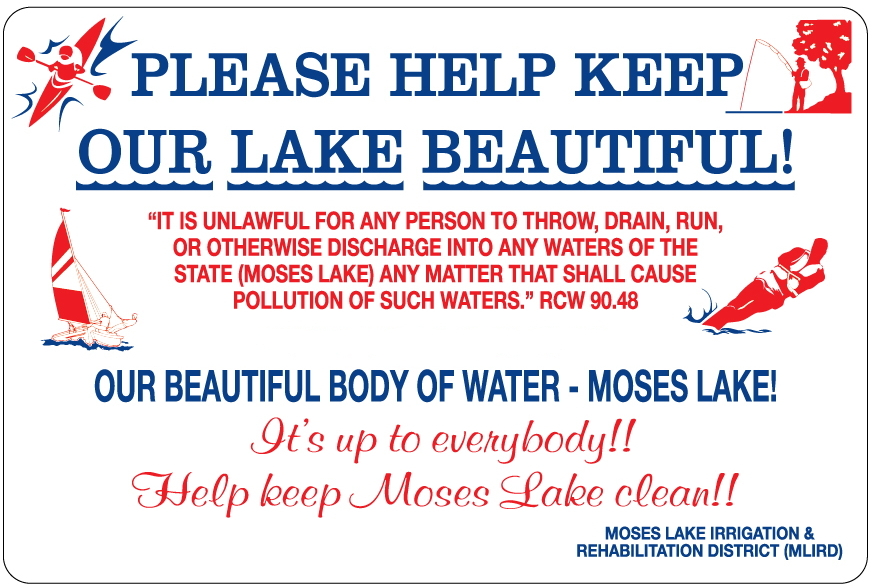 During property cleanup, protect our lake by not discharging or dumping into the lake. Grass clippings and yard debris load Moses Lake with

algae-causing nutrients

leading to summer algae problems.
MLIRD Board Meetings
Board meetings are held on the second Tuesday of each month in the MLIRD conference room and the public is always invited to attend. Located at 932 E. Wheeler Rd., Moses Lake, WA.
All meetings begin at 7:00 p.m. unless noted otherwise.
---